Michael Anne Conley LMFT Interview
Dr. Jay Sordean, LAc, OMD, QME, CTN intereviews Michael Anne Conley about the 40 years they have been involved in functional and natural medicine. They discuss their personal journeys as well as the journey of natural medical approaches over the last half century and century in a brief manner.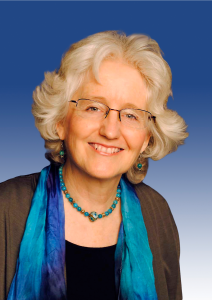 Michael Anne Conley helps busy women unwind their anxiety and tame their overwhelm. She's a speaker, private consultant and licensed therapist witha master's degree in holistic health education.
Over the last 32 years she's guided clients and their loved ones who struggle with addiction find their empowerment in recovery. Her expertise led her to develop the Habits Into Health system to help women in all walks of life create healthy habits that keep them calm, confident and free.
Michael Anne's book, Do YOU HAVE a habit ~ Or does your habit HAVE YOU offers options for success. She also shares a part of her own story and useful tips for self-care in the new anthology, Come Out of Hiding And SHINE!
In addition, Michael Anne is the founder and director of Stillpoint Center for Health, Well-Being and Renewal, where holistic practitioners offer services in the San Francisco Bay Area.
To find out more about Michael Anne Conley, visit www.habitsintohealth.com or http://facebook.com/habits.into.health. Check out Awaken to Inner Peace: A New Solution For Your Old Habit. This free audio recording guides you to unwinding the pressure, letting go of the worry and stepping away from the stress that is blocking your way. http://www.habitsintohealth.com/peace/
To book Michael Anne to speak at your conference or group, or to apply for a complimentary breakthrough session, go to www.habitsintohealth.com/contact
Dr. Jay's books to help you save your brain can be obtained here:
http://www.SuperBrain-TheBook.com
http://www.OutsmartingDementia.com
To order either of the bestselling books by Dr. Jay Sordean, go to:
http://www.OutsmartingDementia.com   and   http://www.SuperBrain-TheBook.com
For information about brain evaluation and treatments, and Dr. Jay's "B.R.A.I.N. H.E.A.L.T.H. Program" go to http://www.TheRedwoodClinic.com/brain-consultation
Some people ask about how we put this blog together and our hosting site.  Learning about and setting up your blog and podcast can be achieved by subscribing to the following programs: Tabletpodcasting Program http://jvz2.com/c/448469/169189 and Tablet Podcasting Coaching program http://jvz5.com/c/448469/169190   A great website server host is found here: http://www.site5.com/in.php?id=57947
Self-Confidence throuth BRAIN ENTRAINMENT and ENHANCEMENT
Enhancing the functioning of your brain is important at any age. Integrating the conscious and unconscious parts of your brain is also known to be vital to have success, be productive, be able to focus, and to achieve goals in life with less effort.  The MIND MOVIES series of systems and tools can be very helpful in this process.  Please check out the 3 following links to get these valuable tools for your brain and life enhancement.
Tags: Michael Anne Conley, Jay Sordean, Functional Medicine, JFK University, Somatic Therapy, Addiction Treatment, Super Brain the book, Mind Movies
Podcast: Play in new window | Download