NSDJ70 Elliot Kallen: A Brighter Day – Teen Suicide Prevention; with Dr. Jay Sordean
A Brighter Day – Teen Suicide Prevention
Dr. Jay met Elliot Kallen fortuitiously on a Southwest Air flight from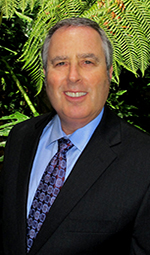 Oakland to Los Angeles.  They struck up a conversation that was wide-ranging.  Dr. Jay was taken by the heart-centered. giving approach of the foundation that Elliot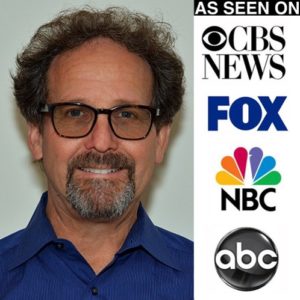 Kallen founded in his youngest son's honor.  A Brighter Day Foundation was created and acts as a vehicle to help with teen suicide prevention.  Elliot Kallen created this foundation in memory of his son Jake Kallen who took his own life at age 19.  Elliot Kallen is also a financial advisor at Prosperity Financial Group (see biography below).
A Brighter Day – Teen Suicide Prevention  Based on a free concert, "battle of the bands" style of event open to all teens, A Brighter Day provides resources to teens that they will hopefully use to reach out and communicate when depression, stress and isolation are effecting either their own or the lives of those around them.  Get information on upcoming events, resources and the foundation at https://www.ABrighterDay.info
Dr. Jay Sordean notes he is unaware of a particular physical reason that
may have played into the reason why Jake Kallen took his own life.  At the same time, CTBI (chronic traumatic brain injuries) and concussions in sporting has been found to result in depression in many professional athletes.  Dr. Jay discusses this and some methods that can be helpful to address CTBI and acute brain injuries in his book, Super Brain: Maximize Your Brain Health for a Better Life.
This book is available online at https://www.SuperBrain-TheBook.com and is also in audible version on this podcast read by Dr. Jay chapter by chapter.
Dr. Jay is also available as a speaker on the topic of preventing dementia and maximizing brain health and wealth by contacting him through The Redwood Clinic.
This link is also is an example of Dr. Jay's appearances on television talk shows on how to prevent Alzheimer's and dementia. Watch it and share it to help Dr. Jay achieve his mission of preventing a million cases of Alzheimer's.
ABOUT ELLIOT KALLEN  and A Brighter Day – Teen Suicide Prevention
Currently, Elliot is President of A Brighter Day, a 501©(3) Charity he founded in memory of his youngest son.  This charity unites stress and depression resources with teenagers throughout the Bay Area.  He is actively involved with The Boys and Girls Clubs of the Diablo Valley. Elliot has helped raise hundreds of thousands of dollars for this organization, which is on the front lines in providing athletic, social and cultural programming to the children of Diablo Valley. Elliot formerly served as Board President. Elliot is also active with The Fallen Heroes Charity. He is also a former President of Congregation B'nai Shalom. In 2003, Elliot was recognized for his contribution to the Diablo Valley community, when he was named by the Business Advisory Council of the National Republican Congressional Committee as 2003 Businessman of the Year, which was featured in an article in The Wall Street Journal. In 2006, Elliot received the Ronald Reagan Gold Medal Award. In 2011, Elliot was named one of the Top 300 Advisors to the Defined Contribution 401(k) Industry.
Elliot is the proud father of two adult children, stepfather to two adult children and a grandfather.  He and his wife reside in Lafayette, CA.
Further information about Elliot can be found at http://www.prosperityfg.com/about-prosperity/our-team
#TeenSuicide #ABrighterDay #TeenDepression #EMFeffects
A Brighter Day – Teen Suicide Prevention There are some additional methods that I recommend to decrease stress responses and improve mood and brain neurotransmitter balance. These include the HeartMath technologies. An upcoming event in November might be a great getaway with your teen and family members.
<a target='new' href="https://click.linksynergy.com/fs-bin/click?id=AggogL/FBvQ&offerid=448144.10000271&subid=0&type=4"><IMG border="0″ alt="8th Annual HMI GCI Event in Riviera Maya Mexico" src="https://ad.linksynergy.com/fs-bin/show?id=AggogL/FBvQ&bids=448144.10000271&subid=0&type=4&gridnum=0"></a>