Interview with David Blyweiss Cell Science Systems
Interview by Dr. Jay Sordean with Dr. David Blyweiss at Cell Science Systems Laboratories about testing for food sensitivities and the effects on the brain, such as oxidative stress and degeneration.
David Blyweiss Cell Science Systems
Dr. Blyweiss is Medical Consultant at Cell Science System Laboratories. Dr. Jay uses the testing panels there with great clinical application to help many patients. As a result of that connection, Dr. Jay asked Dr. Blyweiss for an interview as part of Dr. Jay's research for his books in 2014.
To order either of the bestselling books by Dr. Jay Sordean, go to:
http://www.OutsmartingDementia.com   and   http://www.SuperBrain-TheBook.com
For information about brain evaluation and treatments, and Dr. Jay's "B.R.A.I.N. H.E.A.L.T.H. Program" go to http://www.TheRedwoodClinic.com/chapel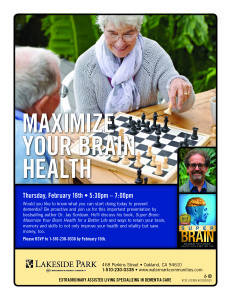 To learn more about Alzheimer's, dementia, and how to boost your brain power, go to http://www.theredwoodclinic.com/alzheimers-dementia-prevention/
NRCT, NRT, Neurologic Relief Center Technique, Alzheimer's, Dementia, Memory Care, Memory Enhancement, Dr. David Blyweiss, Cell Science Systems, Cell Science Laboratories, ALCAT, Jay Sordean, Super Brain, Outsmarting the Dementia Epidemic, BRAIN HEALTH Program, Stress Reduction, Stress Reponses, food sensitivities, artificial colors, artificial flavors
Podcast: Play in new window | Download