Kelly Gilliland Interview with Dr. Jay about B.A.N.K. CODE
Interview of Kelly G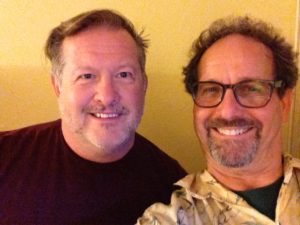 illiland by Dr. Jay Sordean about B.A.N.K. Code and other matters of helping veterans. Conversation on July 22, 2016 following the BANKCODE summit and Certified Trainer's Training on Fundamentals — Relationships. Dr. Jay Sordean and Kelly Gilliland are both Certified Trainers with BANKCODE. Kelly Gilliland works with US veterans to get integrated back into American society after being in the military service for years.
For information about BANK Code go to http://www.Four-Cards.com or call Dr. Jay at 510-849-1176 to book him as a speaker or trainer at your next event.
Dr. Jay analyzes the Presidential Candidates in 2016 using BANK CODE in his new bestselling book: CODE BLUE IN THE WHITE HOUSE: What Successful Presidents Sell Voters to Win Elections, found on Kindle and Amazon. http://www.CodeBlueInTheWhiteHouse.com
Dr. Jay's books to help you save your brain can be obtained here:
http://www.SuperBrain-TheBook.com
http://www.OutsmartingDementia.com
To order either of the bestselling books by Dr. Jay Sordean, go to:
http://www.OutsmartingDementia.com and http://www.SuperBrain-TheBook.com
For information about brain evaluation and treatments, and Dr. Jay's "B.R.A.I.N. H.E.A.L.T.H. Program" go to http://www.TheRedwoodClinic.com/brain-consultation
Self-Confidence through BRAIN ENTRAINMENT and ENHANCEMENT
Enhancing the functioning of your brain is important at any age. Integrating the conscious and unconscious parts of your brain is also known to be vital to have success, be productive, be able to focus, and to achieve goals in life with less effort. The MIND MOVIES series of systems and tools can be very helpful in this process. Please check out the 3 following links to get these valuable tools for your brain and life enhancement.
Tags: Kelly Gilliland, Jay Sordean, Dr. Jay, BANKCODE, B.A.N.K. Code, B.A.N.K., personality typing, sales training, relationship training, Code Blue in the White House
Podcast: Play in new window | Download