Dr. Frederick James MD "$pend, Don't Save" Interview with Dr. Jay Sordean
Dr. Frederick James MD and Dr. Jay Sordean discuss the role of money and a person's (or family's) financial status on health.   Dr. James is an author and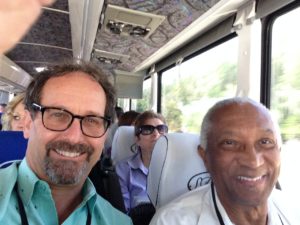 pediatric cardiologist.  His book, "$pend Don't Save" has a controversial title and important underlying message about how to systematically build wealth and health.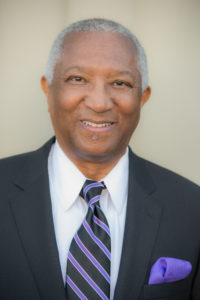 This captivating interview reveals Dr. James's financial health system, starting with the reason why he is so passionate about this subject.  Dr. Frederick James, MD gives background about his personal road to medical school — setting a goal in the 7th grade.  Dr. James then continued working to pay for medical school before he started, working as a medical technician for his 4-year "gap-year" to "power-spend" his way into a relatively debt-free medical school education.
Here is the notation on his book by Dr. James:
"Spend, Don't Save How to Improve Your Financial and Physical Health by PowerSpending"
By Frederick W. James, MD
Many things in life are more important than money. Just about all of them cost money. If you want more of these things in your life than you have right now, author Frederick James offers methods to help you get there. Learn how to apply established behavioral and financial theories to improve your everyday life. By taking control of your finances, you'll be taking an important step to improve your physical health, as well.
Available now from Trafford Publishing www.trafford.com
Order this title through your local bookseller or preferred on-line retailer.
978-1-4269-6494-7 (SC ISBN)
978-1-4269-6495-4 (HC ISBN)
Dr. Frederick James' book, "$Spend Don't Save" is available on Amazon and at Barnes and Noble.  His website is http://www.powerspendingacademy.com
To order any of the bestselling books by Dr. Jay Sordean, go to: http://www.OutsmartingDementia.com   and   http://www.SuperBrain-TheBook.com For information about brain evaluation and treatments, and Dr. Jay's "B.R.A.I.N. H.E.A.L.T.H. Program" go to http://www.TheRedwoodClinic.com/brain-consultation
Dr. Jay's most recent book can be obtained at : http://www.CodeBlueInTheWhiteHouse.com.  The BANK Code personality type system he uses can be accessed at http://www.Four-Cards.com  where you can find out your own personality code and subscribe to classes that teach you both fundamentals and advanced aspects of the BANK Code systems.
TAGS: Dr. Frederick James, $pend Don't Save, financial literacy, money management, Jay Sordean, Super Brain,
Podcast: Play in new window | Download